Food banks across the UK and Ireland need your help to donate food and support vulnerable children over the school holidays. See how you can help by becoming a #FoodFinder.
Stop Hungers chariy partner The Trussell Trust needs your help.
Across the UK and Ireland, foodbanks are crying out for food donations to help support the influx of families needing support over the summer school holidays. The Trussell Trust have announced figures that showing that children are the reason why demand increases for food support over the summer period. 74,011 emergency supply packages were issued to children by the Trussell Trust between July and August 2017. This increased demand means that even more help is needed to support foodbanks, including the 420 over the Trussell Trust network.
Click here to read The Guardians report announcing these results, calling on the public to help.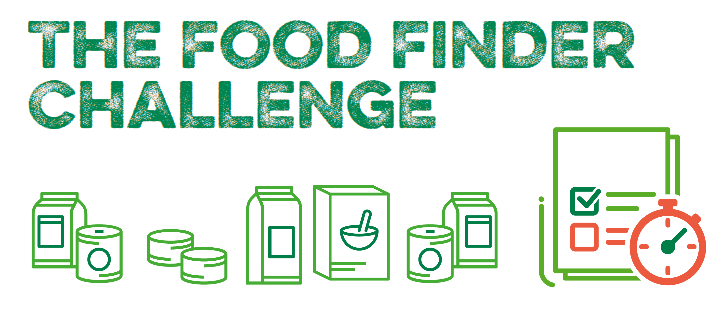 In response to these results, we are asking you to become a #FoodFinder and take part in the Trussell Trusts Food Finder Challenge. It is easy to take part and is a fun activity working as part of a team, to collect as many items on the Trussell Trusts shopping list as possible. Click here to find out how you can take part.
What else can you do to help?
More information on Sodexo volunteering can be found on Sodexo_Net or Your Sodexo.