We held our annual Sodexo Stop Hunger Foundation Dinner on 27 February, at the Dorchester London, and once again it was a fantastic evening and a huge success – raising over £185,000 on the night. We will use this money to support local charities such as the Trussell Trust, Fareshare and Magic Breakfast.
Our support allows these charities to reach thousands of people in some of the most disadvantaged communities in the UK and Ireland. With 460 people attending, this was an evening of celebration, shared with many of our key suppliers and partner organisations. Highlights of the evening included a moving speech from Hugh McNeill, who went from a foodbank recipient to becoming the Trussell Trust's Coventry Foodbank Manager, demonstrating the powerful legacy our partner charities have across the country. The night also showcased our new partnership with Incredible Edible, working with Sodexo across our Sodexo sites in Greater Manchester and the wider community, to deliver a lasting impact in the community around sustainable and healthy eating.
Once again, the evening honoured some of the top fundraisers and volunteers in the business and this year's winners were:
Charity Champion Award-
Mark Welshman
Audit and Compliance Manager, Government Services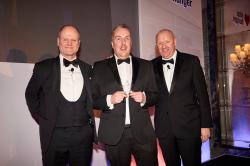 Most Innovative Fundraising Idea
Tim Wright
Head of Asset Management, Integrator, Defence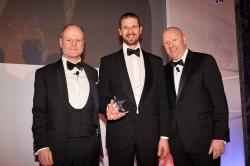 Volunteering Award
Sarah Masson
Communication Manager, Energy and Resources
Stop Hunger Day Initiative Award
Rezki Karar
Account Support Manager, Government Services
See the full album of photos from the evening on Sodexo's Flickr page here.