Women: A lethal weapon against hunger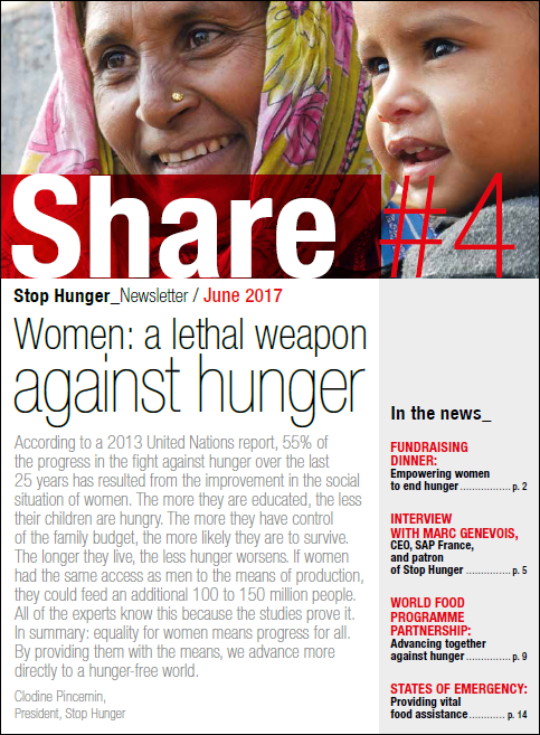 June 20, 2017
Our latest Stop Hunger newsletter is out and includes a feature from our Stop Hunger President Clodine Pincemin and the World Food Programme partnership. It highlights the importance of eradicating hunger worldwide by empowering women through education, training and financial support.
The Sodexo Stop Hunger Foundation is a proud supporter of Focus Ireland. Paul shares his story of homelessness and his journey out of poverty and isolation through the support of Focus Ireland.
Watch the video below to see Paul's story.