Sodexo Stop Hunger Foundation Dinner 2018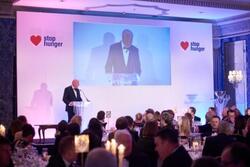 February 26, 2018
We held our annual Sodexo Stop Hunger Foundation Dinner on 27 February, at the Dorchester London, and once again it was a fantastic evening and a huge success – raising over £185,000 on the night. We will use this money to support local charities such as the Trussell Trust, Fareshare and Magic Breakfast.
The Sodexo Stop Hunger Foundation is a proud supporter of Focus Ireland. Paul shares his story of homelessness and his journey out of poverty and isolation through the support of Focus Ireland.
Watch the video below to see Paul's story.