It has been another successful year for the Stop Hunger Foundation, raising over £400,000 to tackle hunger and malnutrition in the UK and Ireland.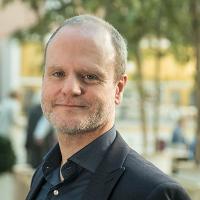 Gareth John, Sodexo European Director of Legal Affairs and Stop Hunger trustees chair
It has now been over two years since I became Chair of the Sodexo Stop Hunger Foundation and our work continues to be as important as ever – for our beneficiaries, communities, employees, clients and suppliers.
"The Foundation tackles hunger and malnutrition across a broad range of communities, alleviating hunger through food aid and educating communities on health, nutrition and wellbeing.
"Our work is part of Sodexo's global corporate responsibility programme, one of the pillars of our Group CEO's strategy for the company, and is helping to build our reputation as a responsible corporate citizen.
"We can be very proud of the work of the Foundation and its impact. Sodexo employees have raised over £400,000 over the past year which has helped to support the work of 15 charities including a number of new beneficiaries, such as City Harvest and Edinburgh Food Social. Over £350,000 has been distributed in grants to our charity partners which has helped fund everything from cooking equipment for the UK's first commercial bakery for young people with severe autism, to providing food and living aid to veterans. We launched a new staff Lottery which has been very popular, and this year also marks 10 years of partnership between Sodexo and Fareshare to whom we have given over £1m during our collaboration.
"All this would not be possible without Sodexo's enthusiastic staff and charity champions, who have donated over 2,200 hours of time volunteering in the food banks and warehouses of our partner charities and other charitable organisations.
"I would like to thank everyone who has supported the Sodexo Stop Hunger Foundation over the past year, either through fundraising or volunteering. Without your energy and commitment, we would not be able to support our wide range of charity partners.
This year's 2018 Sodexo Stop Hunger Foundation Annual Report contains a range of wonderful cases studies highlighting the work over the past year. Please take just a few moments to find out more about the people we have helped and how you can help in the future."