As the Foundation plans for the future, it is also important to consider the support our charity partners need right now. Last week we confirmed that four of our charity partners will receive a share of a £90,000 donation made by the global Stop Hunger Endowment Fund helping them in their continuing fight against hunger.
Over the past few months, we have seen more and more vulnerable people being put at risk of hunger and malnutrition. Stop Hunger long-standing charity partner FareShare has already reported a 153% increase in demand of their services. Between April and May, they distributed more than 7,100 tonnes of food to food charities and organisations across the UK – this is a huge increase on the previous year.
In a move to support those most impacted by the Coronavirus (Covid-19) pandemic, we confirmed last week in an official announcement that four charities will receive a share of a £90,000 donation made by the global Stop Hunger Endowment Fund based in Paris.
Two of our charity partners, The Trussell Trust and FareShare, will each receive approximately £40,000 to support their continuing efforts in the fight against hunger, something that has been exacerbated by the pressures of the Coronavirus (Covid-19) pandemic.
£10,000 of the donation is being used to support two local projects, the sporting community foundations of two of Sodexo's stadia partners in Newcastle and Everton.
The Newcastle United Foundation will use the funding to help run its 'Community Kicks' football sessions for 1,300 children across Tyneside which are run throughout the summer holidays. Along with support from Brakes' Meals & More foundation, the Stop Hunger donation will help to provide a nourishing meal to participants.
Everton in the Community, the official charity of Everton Football Club, promotes life skills in local communities to tackle the issue of hunger, and will be providing daily hot meals for 1,000 children from areas of deprivation and poverty during the school holidays.
Both of these inspiring local projects are designed to alleviate holiday hunger, a recognised ongoing issue that affects up to 3 million children across the UK every year, generally getting worse over the summer holiday period. This issue is bought on due to the loss of free school meals provided during term time and unfortunately has been made significantly worse due to early school closures.
Just before lockdown, Stop Hunger trustee and Sodexo UK & Ireland Region Chair Sean Haley, volunteered at Hovingham Primary School in Leeds. Sean was blown away by the work these local projects do to support children in some of the most deprived areas of the UK and what a difference it makes. You can watch a video of Sean volunteering below:
Throughout August, we are extending the opportunity for you to help these community teams by offering volunteering opportunities in both Newcastle and Everton. Stop Hunger making these donations will support the organisation and logistical parts of these projects, but we also need you to help us make a real difference to the lives of the people who live there.
If you are interested in signing up to a volunteering opportunity either in Newcastle or Everton, please contact the Stop Hunger team via email.
Please remember that if you are a Sodexo employee and plan on volunteering in your local community to follow the volunteering guidance – you should not volunteer or continue to volunteer if your actions would create a risk to your own health (or the health of others) or otherwise contravene the applicable law or UK Government and Health Service Executive (Republic of Ireland) guidance.
If you are unable to volunteer, you can show your support in other ways including making a donation to the Stop Hunger emergency relief fund – click here to make a donation. All the funds raised via this link will go directly to The Trussell Trust and FareShare.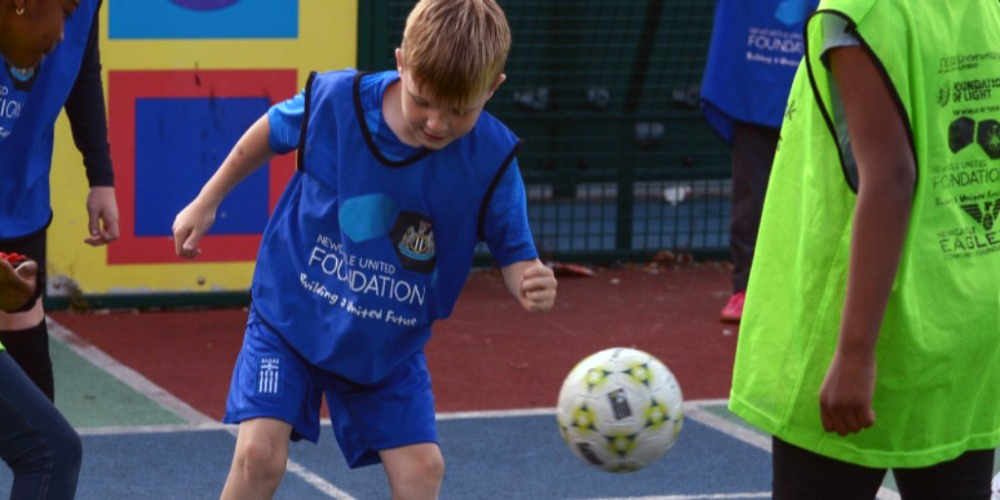 Meals & More volunteering