What started off as a dare between brothers has developed into the Yorkshire Three Peaks Challenge involving six Sodexo colleagues. On Friday 21 May, seven participants will run over Yorkshire's legendary three peaks of Pen-y-ghent, Whernside and Ingleborough in under 6 hours to raise money for the Stop Hunger Foundation.
At the start of 2021, Sodexo Deployment Director Lee Hattersley was challenged by his brother to run Yorkshire's legendary three peaks in the fastest time he could.
Naturally, Lee was not discouraged, and instead has encouraged five of his fellow Sodexo colleagues to join him and his brother on the daring feat to raise money for Stop Hunger.
The Yorkshire Three Peaks Challenge Lee and his colleagues have set for themselves takes on the peaks of Pen-y-ghent, Whernside and Ingleborough in under 6 hours. The peaks form part of the Pennine range, and encircle the head of the River Ribble valley in the Yorkshire Dales National Park.
Over the duration of the challenge, all seven participants will travel more than 24 miles and ascend 1,585m – that's taller than the UK's highest mountain, Ben Nevis!
The challenge's seven participants are:
Lee Hattersley – Planning and Deployment Director
Tom Hattersley – Lee's brother and Business Analyst for BJSS
Mike Grimmel – Director of FM Platform
Greg Skerrett – Hard FM Project Lead
Dan Corlett – Head of Food Platform
Patrick Forbes – Supply Management Director
Charlotte Calvert – Head of Risk and Internal Control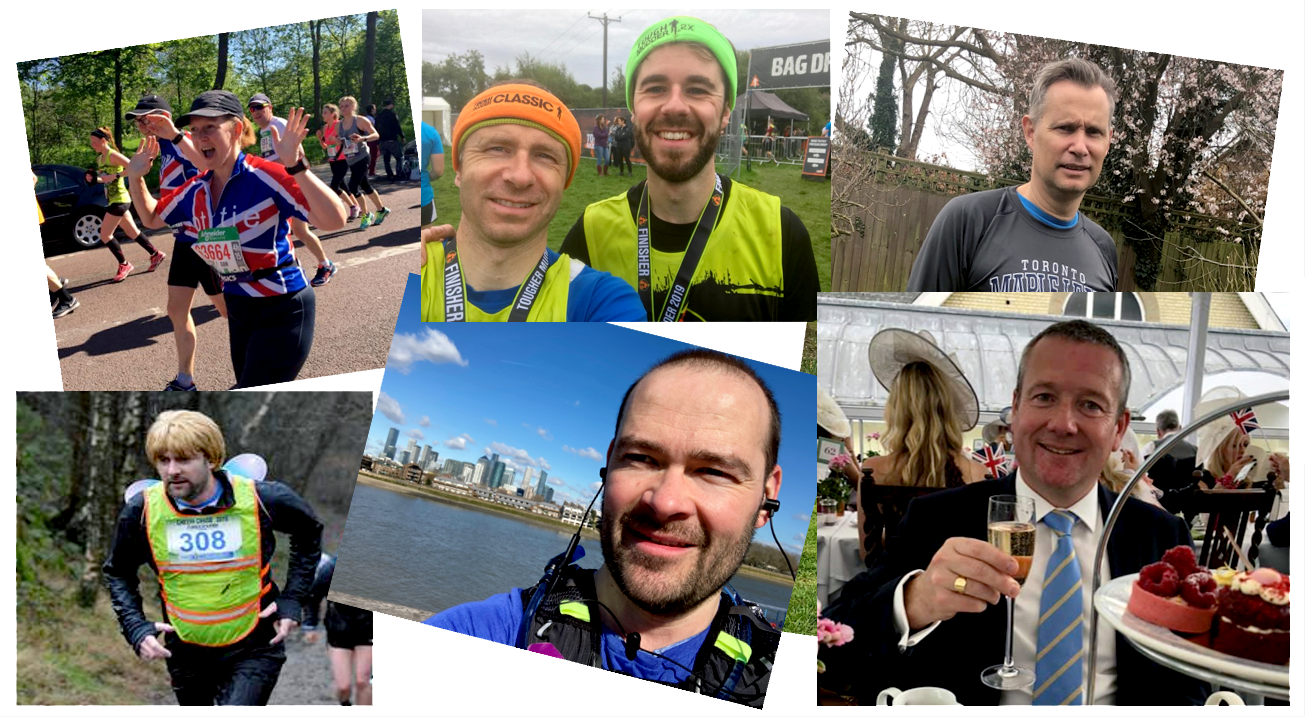 The event is not only an amazing opportunity to fundraise for the Stop Hunger Foundation but is also a partial celebration of England's upcoming lockdown easing.
On 17 May, the UK Government's Step 3 will come into effect, allowing organised outdoor group sporting events of more than six people to take place. The team's Yorkshire Three Peaks Challenge event will only go ahead on Friday 21 May if Step 3 happens as planned.
After signing up, 50-year old Mike positively commented: "I hate running. It is without doubt a most tedious pointless, activity. A sport that constantly reminds me of my age, and why humans learned to ride horses, invented bicycles and built cars to cover long distances. As I go through this turgid agony of training, I am disturbed by the fact that my heart has a finite number of beats and I am using up a lot more than I would do if I were watching Netflix."
If you'd like to sponsor the team's Yorkshire Three Peaks Challenge, and keep Mike motivated, please click here.
All the money raised from this event will be going to Stop Hunger supporting the fight against hunger and helping vulnerable people in local communities across the UK and Ireland.