Each year Volunteers' Week gives us an opportunity to recognise those spending their time to support Stop Hunger, our charity partners and others truly changing the lives of the most vulnerable within our society.
The annual event, this year held between 1 and 7 June, is a national celebration of the people who are not just volunteering but are also acting as role models to others advocating for volunteering involvement. During this difficult time when Coronavirus (Covid-19) is massively impacting the third sector with not only fundraising gaps, but also the volunteering hours lost, it is more important than ever to acknowledge the people continuing to make a difference.
People like Sally Howe, Head of Communications, and Michelle Hukin, Regional Operations Manager, for Integrator; a Sodexo offer that provides organisations with a range of professional property management and advisory services.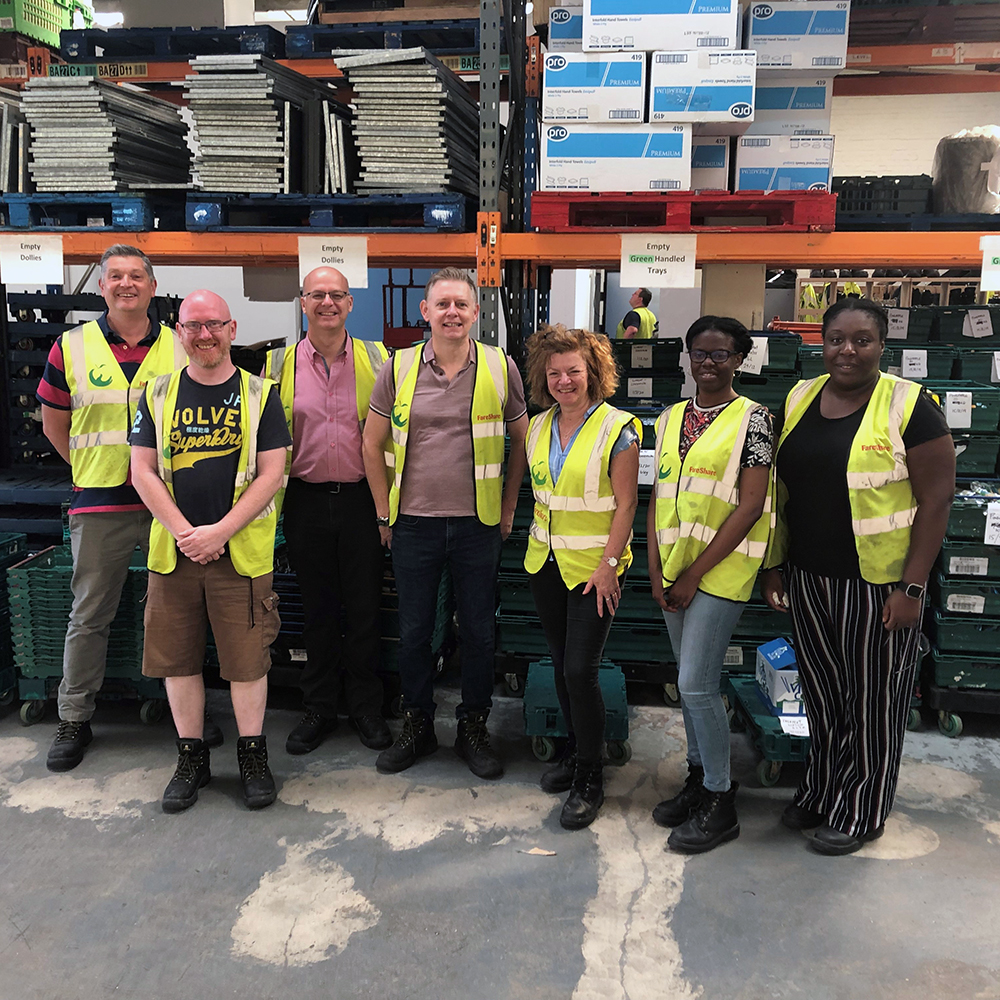 The passion Sally and Michelle show for supporting Stop Hunger and other charitable organisations has helped convince their colleagues to volunteer their time to do good. Through a strategic and thorough approach, they have created a volunteering culture within the Integrator team growing the number of people who annually support Stop Hunger's charity partners. With Sally and Michelle's pivotal support, more than 35% of the team are now taking part in volunteering activities.
Sally comments on her long-term support for charitable organisations: "I've been involved in volunteering for years having been a trustee of two charities, so when I joined Sodexo within a brand new team it was the perfect opportunity to make a positive contribution to those who need a helping hand. I love food – growing it, cooking it and eating it – so it really saddens me when poverty in the UK means that people struggle to have the most basic needs of food."
In March 2019 Michelle was appointed as Integrator's Stop Hunger Charity Champion, and together with Sally, they have created and promoted volunteering opportunities available via Stop Hunger and other charities encouraging their colleagues to take part.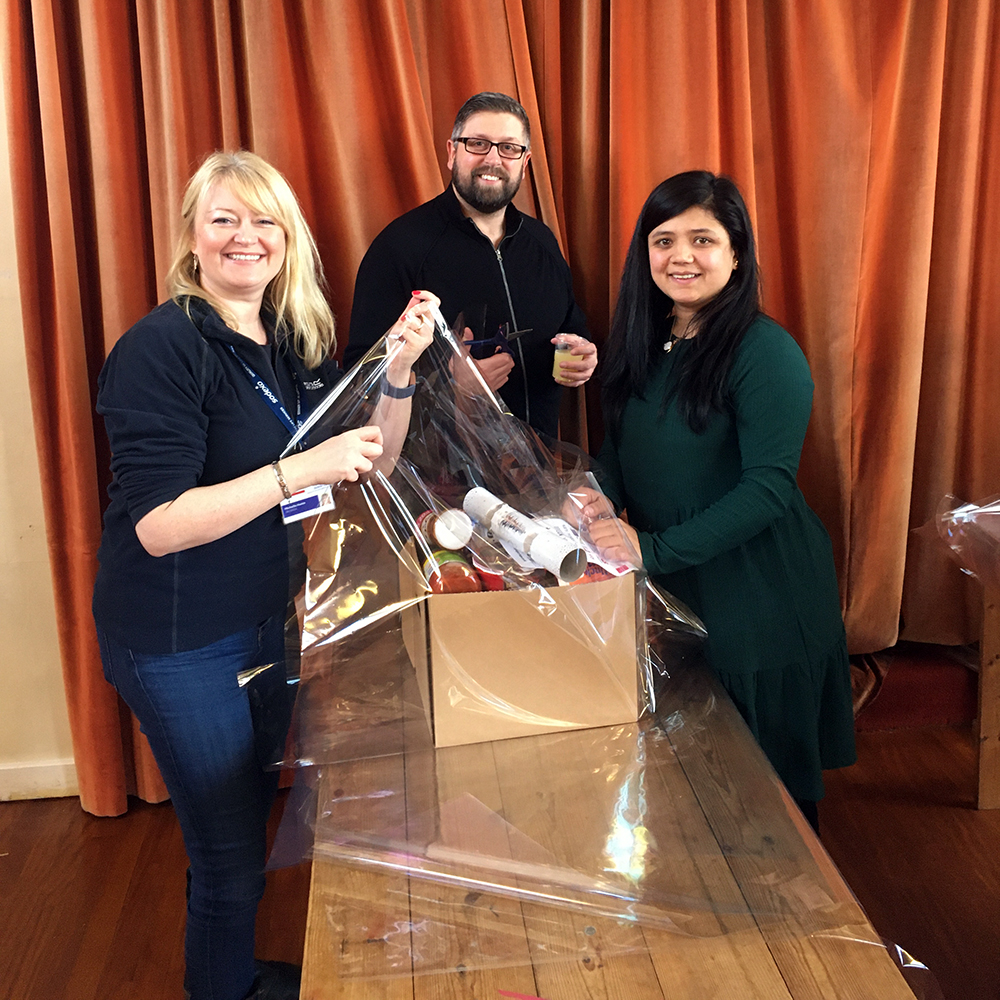 Sally adds, "We are totally supported by our Senior Leadership Team; they understand that building team togetherness is really important as well as the positive impact on mental health and wellbeing through giving. We've had a lot of fun and fulfilment from the wide range of events and volunteering opportunities and our team has been fantastic."
Some of the key changes Sally and Michelle have instigated to support volunteering include:
Setting challenging volunteering targets for the Integrator team
Creating a regular drumbeat of communications that recognises and praises volunteers
Harnessing the support and commitment to volunteering from senior leaders and raising the profile of volunteering
Practicing what they preach!
As individuals both Sally and Michelle don't just expect others to get involved, they get stuck in themselves to further strengthen advocacy. Examples include regular volunteering with Stop Hunger charity partner FareShare, climbing Snowdon, wild water swimming in Lake Windermere and supporting SSAFA at their Battle Proms events. Not only do Sally and Michelle encourage others to take part, they also actively participate in opportunities in their own time too; this first-hand enthusiasm and experience plays a vital part in looking at how we can improve the reporting, sharing and ultimately the passion for taking part.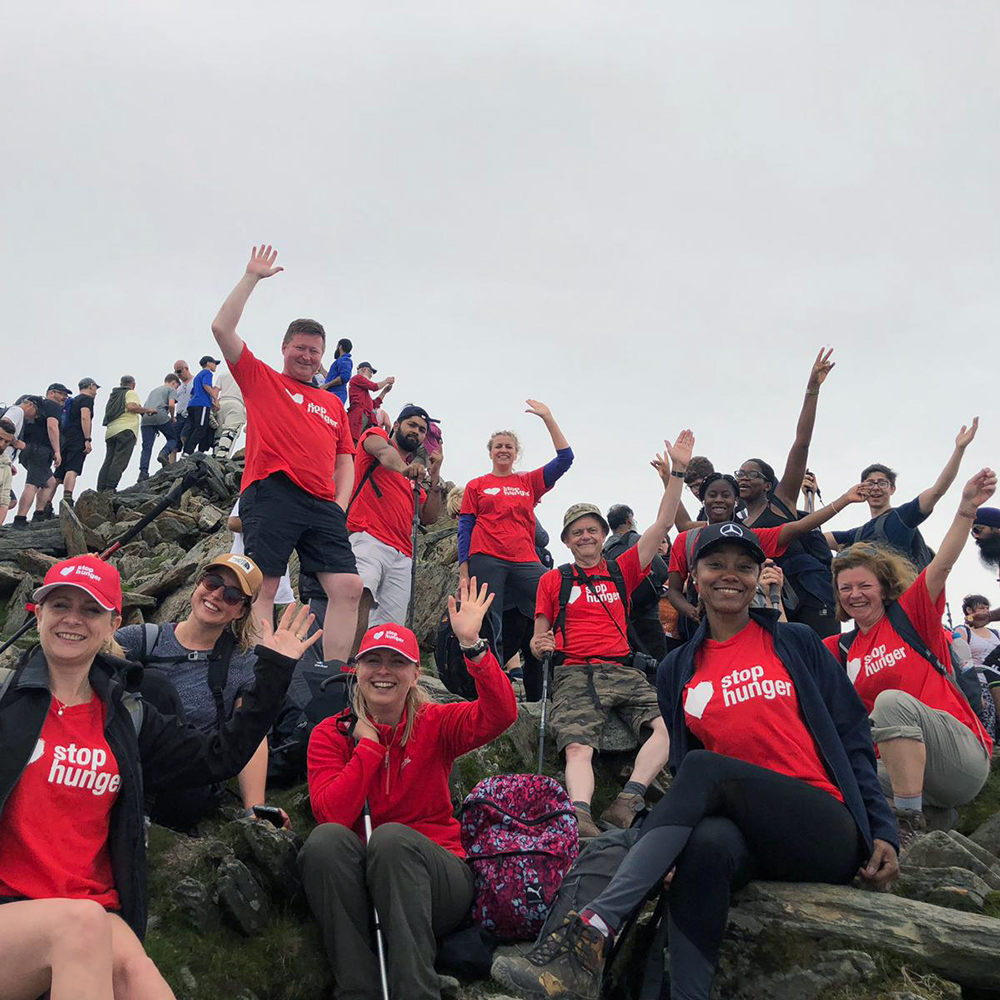 Paul Anstey, CEO of Government & Agencies Sodexo UK & Ireland believes that Sally and Michelle's contribution is a valuable showcase of the business' core values commenting, "Both Sally and Michelle have demonstrated a true commitment to volunteering. Their passion and enthusiasm has been instrumental in raising awareness of the opportunities available and encouraging others to take part, achieving some fantastic volunteering numbers for the Integrator contract. We would love to be able to replicate these results across other areas of our business."
Hundreds of Sodexo colleagues up and down the region, like Sally and Michelle, demonstrate their commitment to volunteering and helping others every day – examples include:
We thank Sally and Michelle, those mentioned above and all of our volunteers for their year-round dedication and hard work to truly deliver change where they can, supporting Stop Hunger's main aims of tackling hunger and malnutrition – thank you!
Volunteering your own time
If you are a Sodexo employee and would like to find out how you can safely get involved with Stop Hunger's volunteering, please click here to visit Your_Sodexo for more information, guidance and support.
The Stop Hunger emergency relief fund
If you are unable to safely volunteer at this time, we would ask that you please continue to show your support for Stop Hunger by donating to the emergency relief fund.
Please click here to donate. All the funds raised via this link will go directly to Stop Hunger's charity partners The Trussell Trust and FareShare.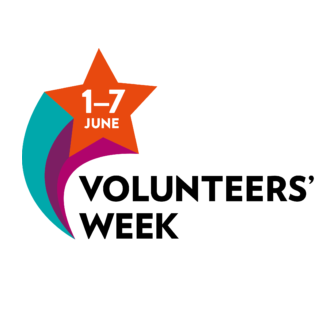 Volunteers' Week logo